Teaching Artist
Mr. Dan has many powerful classroom management techniques. I've learned a lot from observing him. Most important of all, my students were thinking out of the box, using Level 4 DOK (Depth of Knowledge). Also, attendance was better than usual. There were 0 absences most days of the residency. All of my students loved Mr. Dan. I saw many who really ``opened up`` taking risks to share their ideas. They felt really safe in this learning environment. — 2nd grade teacher
Theatre training for children and youth
Participants not only create engaging works of art, but build their own send of personal artistry and understanding of the purpose of art and an artist's purpose.
I consider you one of the greatest teachers I've ever had. I honestly think I wouldn't be doing what I'm doing if it wasn't for that performance art class you taught.
In-school drama-integrated residencies with children of all ages
School-based residencies enhance student creativity, build self-efficacy, develop critical thinking capacity and encourage students to become more socially adept, confident learners.
Training for teaching artists of all disciplines
The trainings focus on connecting teaching artists' artistic work with relevant and effective classroom teaching practice.  Teaching artists learn to bring their art into the classroom to build student artistry and deepen student learning.
You are a rare teaching artist and person who can be so honest and open.
Professional development workshops for classroom teachers
The workshops focus on understanding how drama strategies have application in multiple situations and to multiple subject areas.  Teachers develop the knowledge and skills to implement drama strategies to a range of classroom subjects and purposes.
Consultant
Of all the presenters we have had over the years, you are the most clear, the least threatening, the most supportive and accepting….we are learning so much about tiny steps….paying attention….habits of mind….ways to respect the work. Thank you so much. Even our experienced artists are opening their minds and hearts. I am so pleased. -Alliance Theatre, Atlanta
Clients and Partners
UNIVERSITIES
University of Hawaii
College of Education
College of Arts & Sciences
Library Studies
Pacific Studies
University of Southern Mississippi
San Francisco State University, College of Education
Theatre Dept., University of Texas at Austin
Northwestern University
India
Bon Secours College, Thanjavur, India
Alpha Arts & Sciences Colleges and Schools, Chennai, India
American College, Madurai, India
Ghandigram Rural College, Dindigul, India
National Institute of Fashion Technology, Chennai, India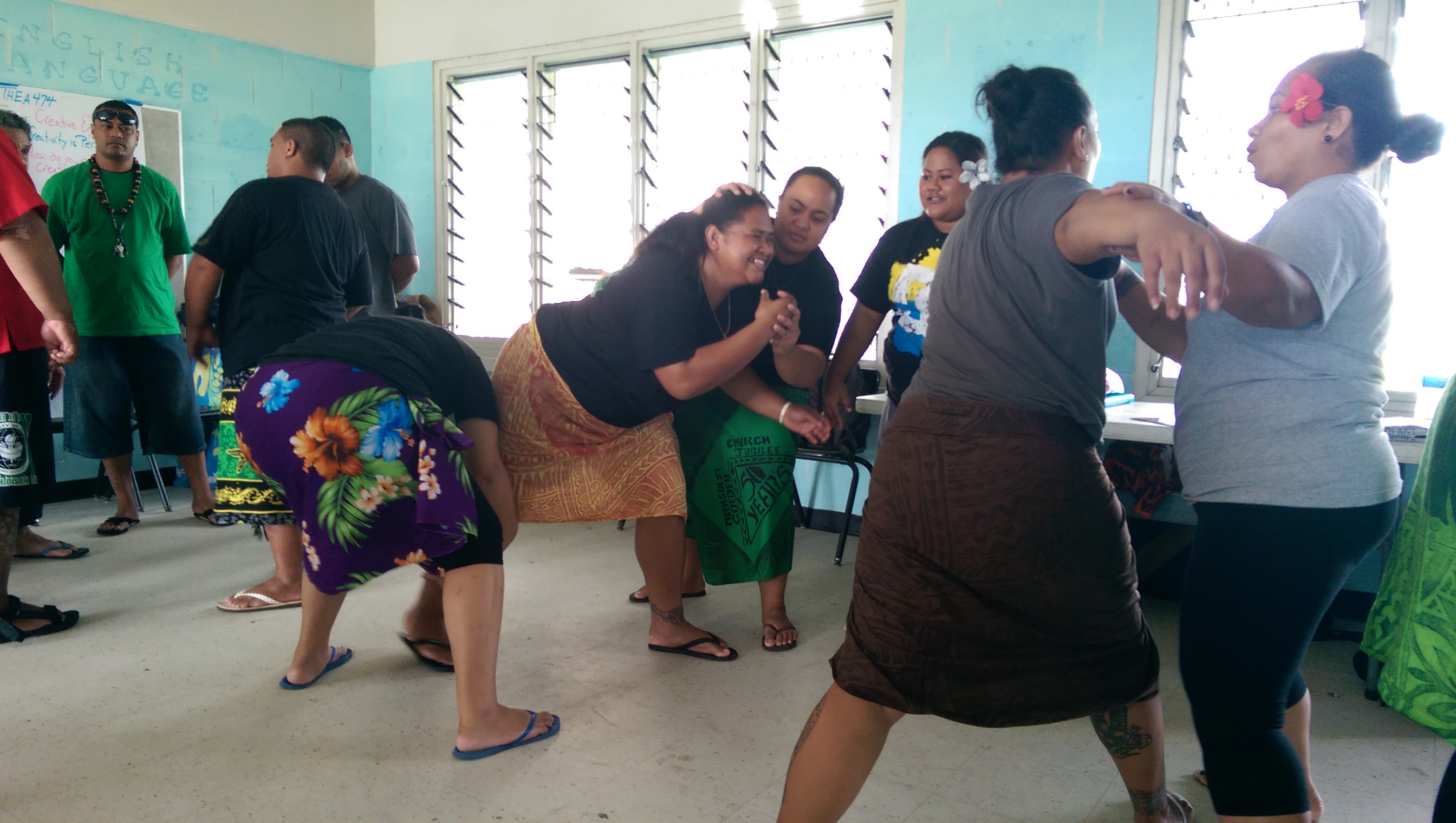 NON-PROFITS
StageWrite, San Francisco
Ginen I Hila I Maga' Taotao Siha, Hagatna, Guam
Sharma Center for Heritage Education, Chennai, India
Maui Arts and Cultural Center
Society for Kona's Education in the Arts, Hawaii
SOCIAL SERVICE AGENCIES
Jodrikdrik nan Jodrikdrik ilo Ejmour, Marshall Islands
Intersections, Inc, American Samoa
SCHOOLS
Thirty years working with schools across the Hawaiian Islands
US: Georgia, Texas, California, Washington, DC, Connecticut
India: Coimbatore, Chennai, Pondicherry, Kochin, Madurai, West Bengal
American Samoa: Fagatogo, Coleman, Kanana Fou, Faga'itua, Manulele
Japan: World Rainbow School
Guam: Kahan I Kutturan Guahan and the Guam Dept. of Education
ASSOCIATIONS
American Alliance for Theatre and Education
English Language Teachers Association of India
Hawaii Arts Alliance
GOVERNMENT AGENCIES
Hawaii Department of Education
American Consulate and Fulbright offices, Chennai, India